Garry Middle School
Where everyone achieves
no exceptions, no excuses.
"Our vision for Garry Middle School is for every learner to be ready for high school and beyond, and to promote citizenship in a democratic society."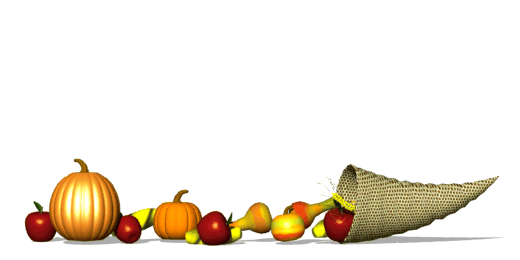 Garry Middle School will be closed for the Thanksgiving Holiday. Wednesday November 26th thru Sunday November 30th. We look forward to seeing everyone back at school Monday December 1st.
Spokane Public Schools is hiring
substitutes for the 2014-15 school year in the Nutrition Services program, the Express Before/After School Child Care program, Special Education Instructional Assistant substitutes, Custodial and Secretarial/Clerical substitutes. There are also opportunities for substitute teaching that require a Washington state teaching certificate. Please apply online at
www.spokaneschools.org
and complete the online application, to include a resume and two current letters of recommendation. Please call Human Resources at 509-354-7265 if you have additional questions about the application process.
Hop on the Bus to the Northtown Boys & Girls Club
School Days
Boys & Girls Club has afterschool activities M-F. There in NOT transportation to the Boys & Girls facility for after school activities, but the Boys & Girls Club is in walking distance (544 E Providence) from Garry.
Saturdays
The Boys & Girls Club in now hosting a weekend program on Saturdays from 10am-4pm. A bus will shuttle students from Garry to the Boys & Girls Club and back to Garry in the afternoon. Bus leaves from Garry -9:45am. Bus returns to Garry around 4:05pm. All students are eligible to sign up for a Free membership at the Boys & Girls Club. If you have questions, please call 489-0741
3 inch-3 Ring Binder
Notebook paper
Pencil Pouch
Pens
Pencils
Erasers.

You can buy these supplies at Garry for $8.
Students are required to have a Garry Student Planner. The 1st planner is free, replacement planners are $3.
Don't forget Thursdays are late start days. Hallways open @ 9:10am, 1st period begins @ 9:15am.
Students Working to Achieve Greatness
Federal Complaint Procedure
The Citizen Complaint Procedure for Certain Federal Programs can be found at www.k12.wa.us/TitleI/CitizenComplaint.aspx
Ask a Question
Citizen Complaint Process
Phone (360) 725-6100 | TTY (360) 664-3631 | FAX (360) 586-330
Mail Your Question
Attn: Citizen Complaint - Title I, Part A
Office of Superintendent of Public Instruction
P.O. Box 47200
Olympia, WA 98504
To access the Student/Teacher/Parent Compact
Click on the Parents & Students tab on the left of your screen.

Harassment, bullying, or threatening other students (jokingly or seriously) are prohibited behaviors at
Garry Middle School.
Garry Middle School Fitness & Health students are required to have activity clothes and safe shoes for class each day. You can bring clothes from home or order your shirt and shorts at
www.momentumink.com
. Uniforms will be delivered to the school.
ASB Cards
ASB supports ALL extra-curricular activities at Garry MS. Purchasing an ASB card not only supports these activities, you also receive discounts throughout the year on dances, yearbook etc. You can purchase your ASB card in the Business Office for $10.00.

Yearbooks
You can purchase your yearbook at the business office. They are $20 with ASB membership $25 w/out.